Westmont, IL Dentist
Welcome to the Dental Office of Dr. Kathryn Kennedy, DDS!
Westmont, IL Dentist
For more than 20 years Westmont dentist,
Dr. Kathryn Kennedy
, has been providing excellent quality dental care to patients from all over the Chicagoland area. Her passion for dentistry keeps her eager to learn the latest techniques and most effective technologies to use in our convenient Westmont location. Our patients can be confident that our dentist will complete every treatment efficiently and effectively.
Dr. Kennedy believes every patient should be considered a personal friend from the moment they first come to our office. Our skilled team personalizes every treatment plan, answers every question, and ensures every need is met. We create an atmosphere of quality, comfort, and care to allow our patients to stay relaxed and comfortable through their entire dental care experience.
If you aren't already a patient, call us for an appointment or stop in when you're in the neighborhood. We love to meet new friends and we look forward to helping you have and maintain a beautiful healthy smile.

General Dentistry
Annual Check-Ups
Crowns and Caps
Veneers
Fillings
Root Canals
Retainers
Dental Implants
"Every mountain top is within reach if you just keep climbing."
— Richard James Molloy
About the Team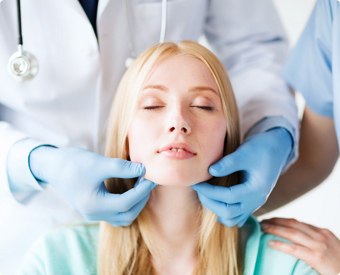 Everything from cleaning to advanced dentistry; you find it all at our Westmont dental office. One thing, though, you will discover quickly is the level of professionalism and service you will experience when enjoying Dr. Kennedy as your practitioner. Next time you are due for a cleaning, pick up the phone and give us a call. You, and your mouth, will be very glad that you did.
Professional teeth cleaning

Oral Exam

Porcelain Crowns

Bridges

Digital X-Rays

Fillings

Crowns

Teeth Whitening

Cosmetic Dentistry

Dental Implants

Veneers

Bonding

Braces
Meet Dr Kennedy
"Outpatient



    36 years experience

"A dental visit doesn't have to be an appointment that you fear. Taking care of your teeth is important, but making patients comfortable is just as necessary."
Latest news
Westmont, IL Dentist Chewing and smoking tobacco are known to cause severe health problems, particularly…



Dentist in Westmont Our dentist might suggest dental sealants for your child during a visit…



Dentist in Westmont When you are close to someone you can often be overly comfortable…



Dentist in Westmont, IL Wisdom teeth are the last new teeth that will enter your…



Dentist Westmont Even a healthy mouth is lined with bacteria. Normally, your daily oral hygiene…



Dentist Westmont, IL We often have visitors to our office ask about solutions for fixing…



Westmont, IL Dentist According to the American Association of Endodontists (AAE), there are three major…



Dentist in Westmont Halitosis, commonly known as bad breath, is commonly associated with certain foods….