Westmont, IL Dentist
Greetings, from Dr. Kennedy…
First off, I want to thank you, Chicagoland, for over 20 years of fantastic friends, memories and business. Its in that order that we think of our practice as we strongly feel that all who come looking for service should be considered friends. So, as a result, I have a whole lot of local friends.
There has been quite a few innovative changes that have taken place in the world of dentistry. I am happy to say that I am so passionate about this field that going out of my way to learn the latest techniques, is not work for me, but an exciting pleasure. I can then take that knowledge, mix it in with my 20 plus existing years experience and then present to my clients and help them. THAT is what I feel its all about and its with that same excitement that I come in and service my friends every day.
I would love to have you has one of my patient/friends so please call or stop by any time. Myself, or one of my friendly staff, will be happy to explain any procedure to make sure you are comfortable with everything that will happen. When one is comfortable, then things are more enjoyable and that is what we are going for here. See you soon.

General Dentistry
Annual Check-Ups
Crowns and Caps
Veneers
Fillings
Root Canals
Braces and Retainers
"Every mountain top is within reach if you just keep climbing."
— Richard James Molloy
About the Team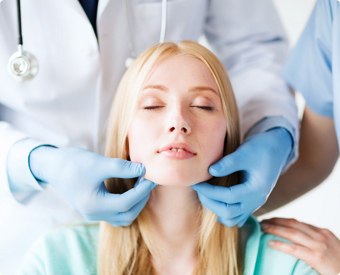 Everything from cleaning to advanced dentistry; you find it all here. One thing, though, you will discover quickly is the level of professionalism and service you will experience when enjoying Dr Kennedy as your practitioner. Next time you are due for a cleaning, pick up the phone and give us a call. You, and your mouth, will be very glad that you did.
Adult and Pediatric teeth cleaning

Oral Exam

Porcelain Crowns

Bridges

Digital X-Rays

Fillings

Crowns

Teeth Whitening

Cosmetic Dentistry

Veneers
Bonding
Braces
Meet Dr Kennedy
"Outpatient

Dr. Kathryn Kennedy, DDS



    36 years experience

"A dental visit doesn't have to be an appointment that you fear. Taking care of your teeth is important, but making patients comfortable is just as necessary."
Latest news
Westmont Dentist Have you ever skipped or rescheduled a dental appointment due to fear or…

Dentist in Westmont, IL Did you know that there are about 450,000 new cases of…

Welcome to WordPress. This is your first post. Edit or delete it, then start blogging!

Working from home meant we could vary snack and coffee breaks, change our desks or…

Working from home meant we could vary snack and coffee breaks, change our desks or…

Working from home meant we could vary snack and coffee breaks, change our desks…

Working from home meant we could vary snack and coffee breaks, change our desks or…

Working from home meant we could vary snack and coffee breaks, change our desks or…